Black Widow (Avengers)
Jamie joined our team in 2016 and is second only to Gus in events attended and television appearances. One of our most popular Cosplayers, Jamie's amazing personality resonates with everyone.
Captain America (Infinity War Version)
Gus serves as Vice President of The Foundation and heads the Entertainment Committee. Gus has been with SHS since it's inception and helped build the promotion to incredible success. Gus is stepping back his in costume role to help the board build The Foundation around the country.
Supergirl
Katarina defines professional Cosplay with dozens of hand made costumes from which to choose. New to our team, she manages our social media platforms.
Black Panther
A founding member of HUAZ, Johnny Cosplays Star Lord, Black Panther, and many others. Johnny joined the SHS team in 2016, appears on television, and promotes the events all over the valley.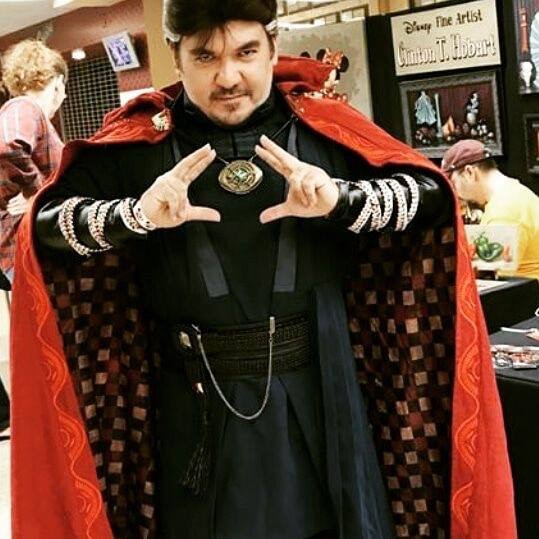 Dr. Strange
Guy has an incredible assortment of Cosplays including Green Arrow, Robin hood, Daredevil, Speed Racer, Captain America, and Willy Wonka. One of our "OGs", Guy is a tireless advocate for the cause.
Batwoman
Melissa brings her incredible costume and personality to all events she attends. Married to Foundation president and Founder Sean, Melissa provides incredible support to help grow the events.
Antman
Scott also Cosplays Superman, Thor, Hercules, Daredevil, and Flash among many others. A mainstay on the SHS program since 2016, Scott is a tireless advocate of The Foundation.
Wonder Woman (Carter)
Molly brings the classic Wonder Woman to life and appears on all valley TV stations to promote SHS. Molly is a national pageant winner and fitness model.
Batman
Sebastian has a passion for The Batman and also Cosplays Darth Vader. First joining HUAZ in 2018, Sebastian was a mainstay on the Superhero September circuit not missing a single event.
Starlord and Gamora
Nathaniel and Casey are not only a Cosplay Couple, they are a couple in real life.
Phoenix
Katarina with a stunning Cosplay of Phoenix
Supergirl (WB)
Hannah bringing the Woman of Steel to life!
Superfriends
The Foundation offers many different groups for events. Birthday parties, fundraising, and hospital visits.
Superman
Matt is apart of the Entertainment Committee and joined HUAZ in 2018. Matt is part of the HUAZ executive staff and is working with the board to bring events to Tucson.
Green Lantern
Bob Cosplays the Riddler and is a strong advocate for both foster kids and children suffering from abuse.
Vigilante Daredevil (Netflix version)
Another Scott creation. The Man With No Fear….
Spider Man
James is new to HUAZ and is ready to swing into action.
Black Widow (Infinity War Version)
Alba joined HUAZ in 2018 and didn't miss a SHS event. Her diverse Cosplay includes Catwoman, Black Canary, and Star Wars,
Star Lord
Nathaniel has the best sense of humor in the group and one of the biggest hearts.
Death Stroke
Eli is new to HUAZ and brings a diverse group of Villains to the table including the Punisher.
Thor (Infinity War Version)
Scott again as The God of Thunder…Infinity War style.
Wonder Woman (Gadot)
Regina joined HUAZ in 2018 and did not miss an event. Her hand made costume is spot on for the movie version.
Frank Castle-The Punisher
Eli again showing how diverse a Cosplayer he is.
Deadpool Cameo
Deadpool Cameo joined HUAZ in 2018. He sports multiple colored suits for the causes he champions from breast cancer awareness to anti bullying.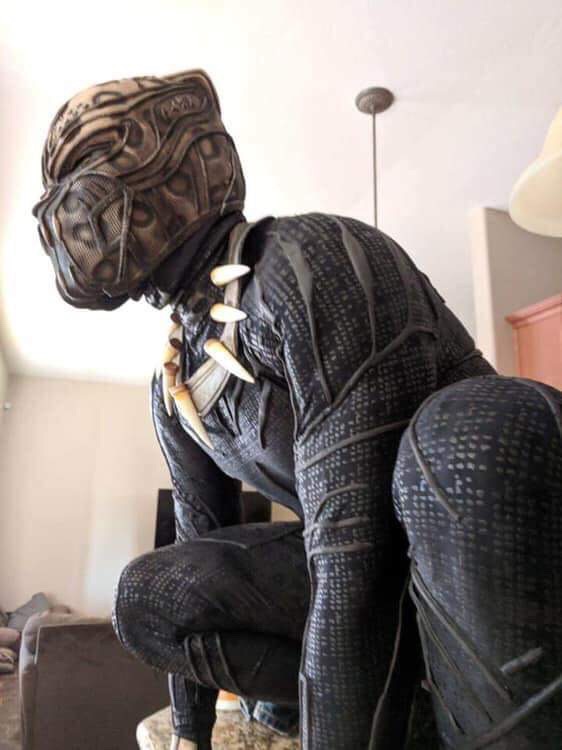 Kilmonger
Travis has a spot on Cosplay of this incredible character from The Black Panther movie.
Spiderman (Homecoming Version)
Lex is an Amazing Spiderman….
Iron Man
Travis joined HUAZ in 2018 as the incredible Iron Man. The Tucson Police Officer makes the trips to Phoenix to help.
Thanos
Waylon brings his immense personality and size to the role of T
Cat Woman
Vanessa Cosplays a wide variety of characters and has been involved in our events since 2016,
Captain America (Original Avenger)
Gus in traditional Captain America gear.
Harley Quinn
Cyn lives and breathes her character….portraying multiple versions of Harley. An electric personality, Cyn is a fantastic advocate for our events.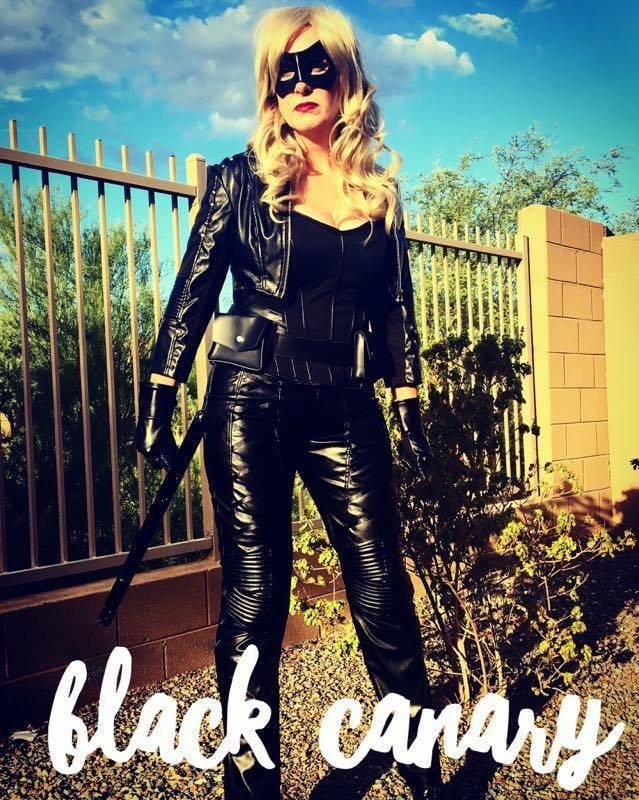 Black Canary (Arrowverse)
Melissa again….rocking Black Canary
Wolverine
Bobby is an extreme athlete and Cosplays Wolverine and Aquaman.
Captain Marvel
Brittany is a talented artist and a valued member of our Entertainment Committee. She also Cosplays Black Widow and Harley Quinn.
The Justice League
We have all kinds of combinations for those wanting to have our heroes come to your events.
Batgirl
K also Cosplays on the Princess side.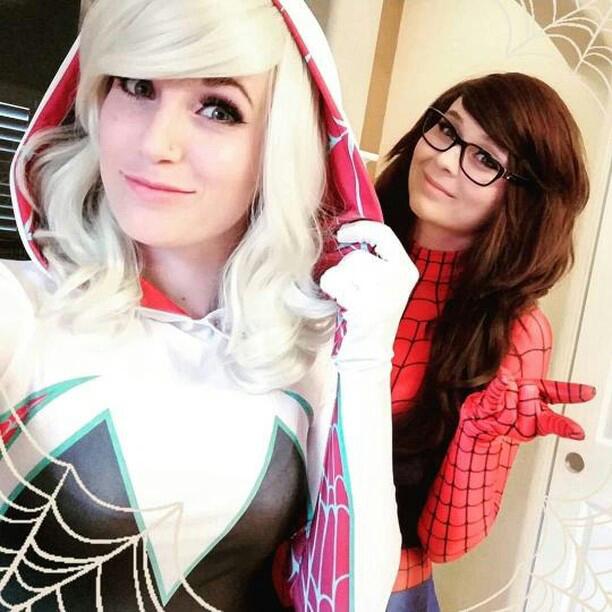 Spider Gwen and Spidergirl
Throwback Cosplay are new to HUAZ and have an amazing following. The ladies are fantastic ambassadors for their craft.
Green Arrow and Speedy
Hannah brings a huge assortment of Cosplay Characters to the Foundations. Here she is with our VP GUs.
Fearless Leader
Sean spends all of his time in a supervisory role….a very motivating presence. Harley is ready to call in her Puddin to get her mallet back.
The Riddler
Riddle me this Bob….another fantastic character for our line up…
Team Shazam...
Davi and Joshua are a fantastic husband/wife duo and travel from Tucson to help spread our message.
Negasonic Teenage Warhead...
Gabriel is a spot on version with her amazing Cosplay.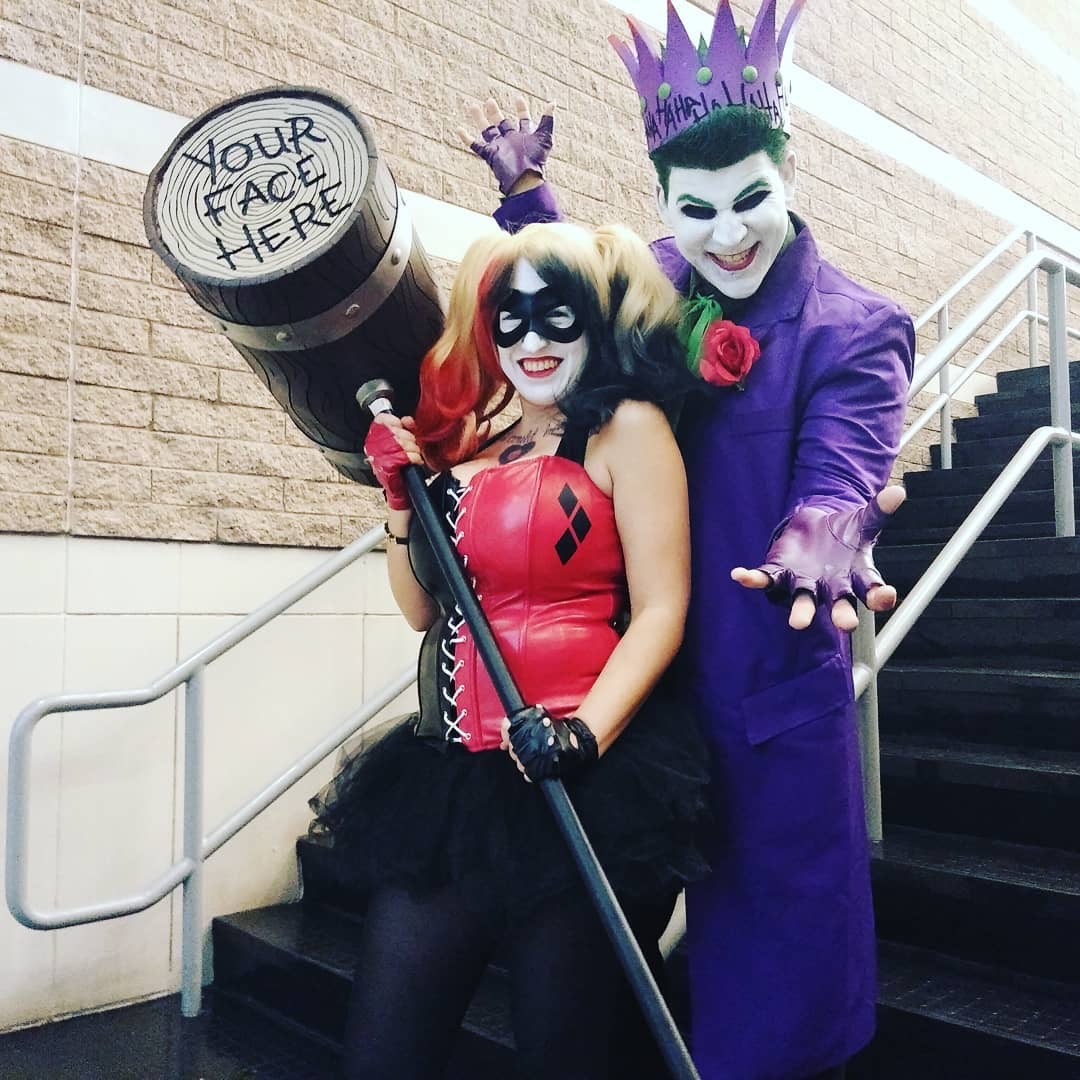 Joker and Harley Quinn
Harley and her favorite patient…The Joker….also Nathaniel and Casey showing they are the first couple of Cosplay.
Red Power Ranger
HUAZ executive team member Rebecca as The Red Ranger. Rebecca is our event scheduler and has the awesome assortment of Cosplayers for your events.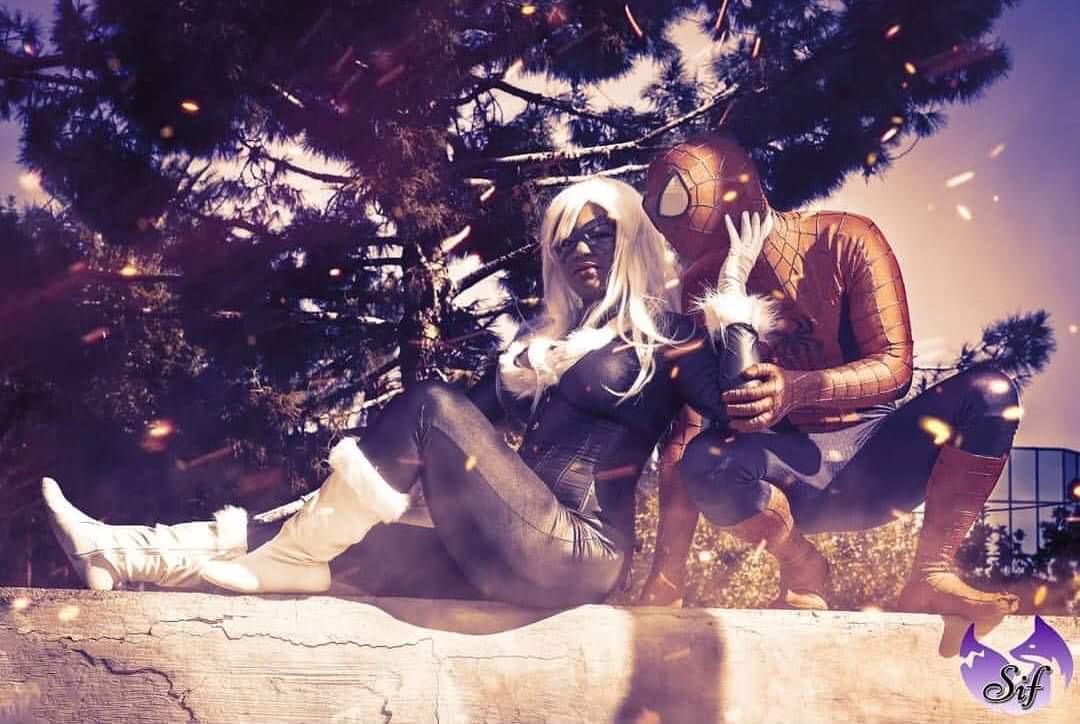 Black Cat and Spiderman
Kayla and Travis bring multiple Cosplays to the Foundation and rock them all.
Raven
Kayla showing some amazing concentration.
Scarlett Witch
Marina is a talented Cosplayer
Tony "Kingpin" Julius
Tony is the official photographer of The Foundation. His work is featured here. To book Tony for your events call 480-650-3239 or visit juliusphotography.net. Thank you Tony!!
Robin
Troy hand made this amazing Cosplay.